Deuter Aircontact 55 + 10 Backpack
RM1,065.00
Estimate Delivery
3 - 7 Days
RM

21.30 Cashback
Deuter Aircontact 55 + 10 Backpack
Compare
Two side compression straps Hydration system compatible side bellows pockets
Hip belt zipped pocket
Lid pocket
Two daisy chains
Top lid attachment rings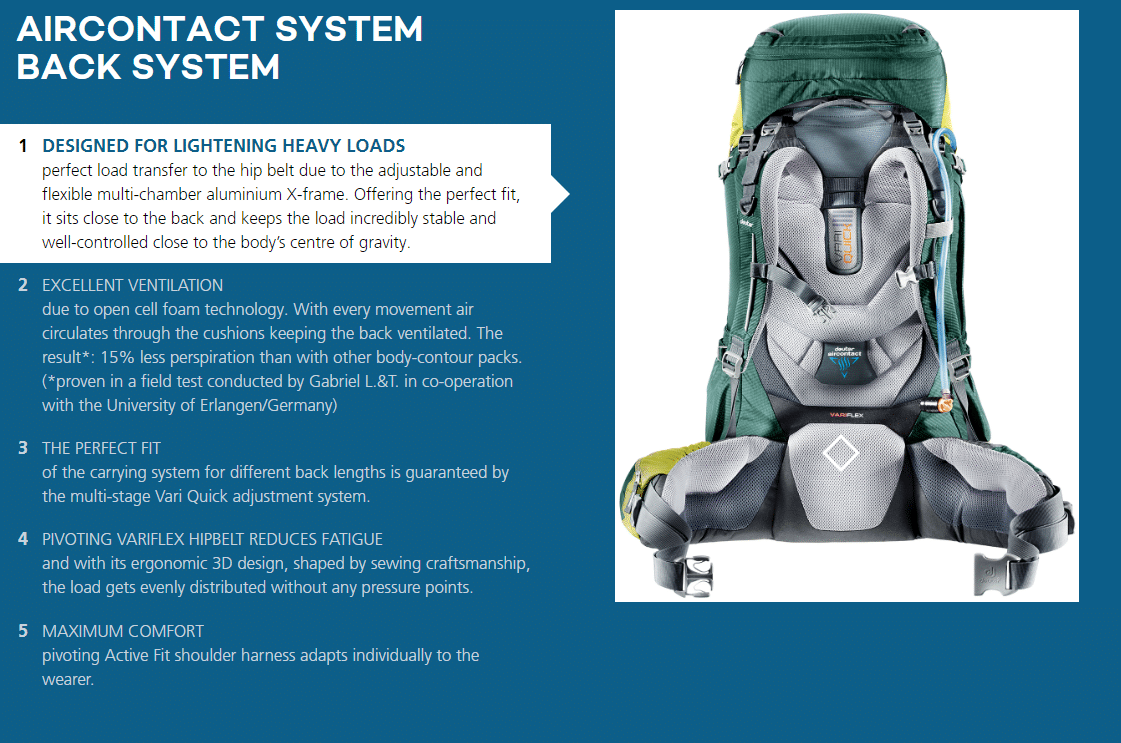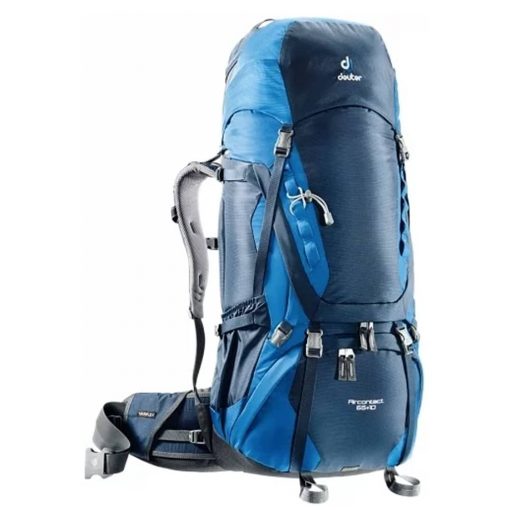 The solid crew for journeys of discovery. Excellent back comfort and top spec features make Deuter Aircontact 55 + 10 comfortable transporters, sturdy provision chests and easy to access kit bags all wrapped into one. With their mobile Vari Flex hip fins, Vari Quick System and X-Frames, one carry system suits all moderate to heavy loads whilst remaining stable, flexible and transferring the load efficiently. The Aircontact System with its clever back padding arrangement fits the back extremely comfortably whilst providing excellent all-round ventilation.
Details:
energy saving comfort due to the anatomically shaped and pivoting Vari Flex hip fins, which follow your every move precise load control due to compression straps on hip fins
Pull-Forward hip belt buckle, easy to fasten even when heavily laden
Stable multi-chamber aluminium X-frame transfers load to the hip belt
Head moulding and positionable lid pocket with compression strap allow freedom of head movement
Two side compression straps Hydration system compatible side bellows pockets
Hip belt zipped pocket
Lid pocket
Two daisy chains
Top lid attachment rings
Ice axe loop
Lower side pockets for tent poles
Double-layered base
Integrated detachable rain cover
Weight: 2580 g
Volume: 55 litre
Size: 81 / 36 / 26 (H x W x D) cm
Material: Deuter-Ballistic / Deuter-Ripstop 330 / Deuter-Duratex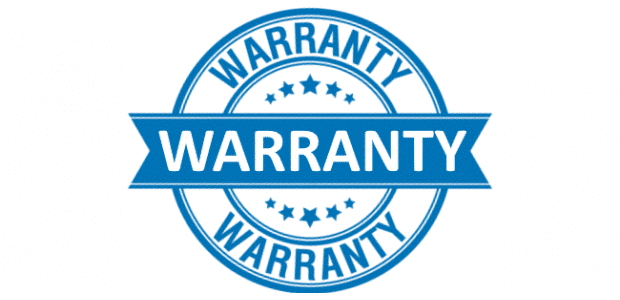 Why need to buy online?
Because We Provide Deuter Online Warranty
Deuter products sold by us are warranted against defects in materials and workmanship for the lifetime of the product save and except for the zippers which are wholly-excluded. This warranty does not cover the damage caused by extreme use, abuse, improper care, or the natural breakdown of material over time. If a product is deemed defective by Deuter Online, Deuter Online will repair or replace it at its absolute discretion which decision shall be final. Monetary refund or credit is not possible.
If damages are not covered under warranty but repairable, Deuter Online may be able to offer repair services. Charges for repairs will be figured at time of evaluation.
Depending on availability, Deuter Online can accommodate requests for spare parts.
All items returned to Deuter Online for warranty or repair service must be clean and free of odor.
Shipping and handling costs for any claim on warranty are wholly borne by the Customer.
**Please note that Deuter Online does not warrant or offer repair service on any products that are not sold and purchased from Deuter Online.
No more offers for this product!
General Inquiries
There are no inquiries yet.