Goal Zero Multi-purpose Torch 250 Flashlight
RM439.00
Estimate Delivery
3 - 7 Days
RM

8.78 Cashback
Durable and rugger construction
Multi-purpose flashlight with Built-in USB charging cable
Can be use as solar panel at the back
Hand crank for bright light
Three ways to charge
Spot light: 180 Lumens (up to 15 hours)
Compare
Goal Zero Multi-purpose Torch 250 Flashlight in like manner is the most reliable emergency LED light for any situation. Moreover, its built-in USB charging cable, solar panel as well as hand crank for bright light anywhere. Provided that, red light for emergencies also USB port to charge phone as well as any other devices using the same port.
Features :
With this in mind, can use as a flashlight, floodlight or even as red emergency light
In addition, can save on power with bright and half-bright modes and stay connected during an outage
Made out of advanced lithium battery as a result is long-lasting
In fact, can re-charge from the sun using the solar panel located on the back of the light
Can connect a larger solar panel such as the Nomad 7 and recharge in about 7-14 hours
Also can re-charge from a USB source in about 7 hours
In a pinch, can be charge using the hand crank
Cell capacity: 16.3 Wh (3.7V, 4400mAh)
Shelf life: charge every 3-6 months
Weight: 14.4 oz (408 g)
Dimensions: 10 x 3.5 x 1.75 in (25.4 x 8.9 x 4.5 cm)
Solar rated power: 0.8W
Cell Type: Monocrystalline
Light LED (output): 250 Lumens
Spot Light: 180 Lumens
Flood Light: 70 Lumens
Run time spot light: 15 hours (low), 7 hours (high)
Run time flood light: 48 hours (low), 22 hours (high)
Hand crank: 2.2W (cranking at 120 RPM), 1 minute of crank = 2 minutes of light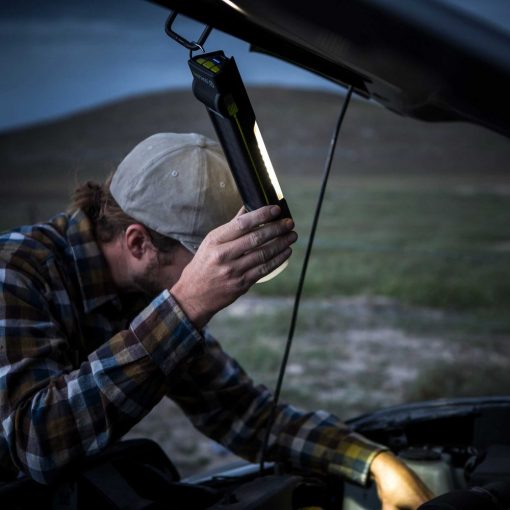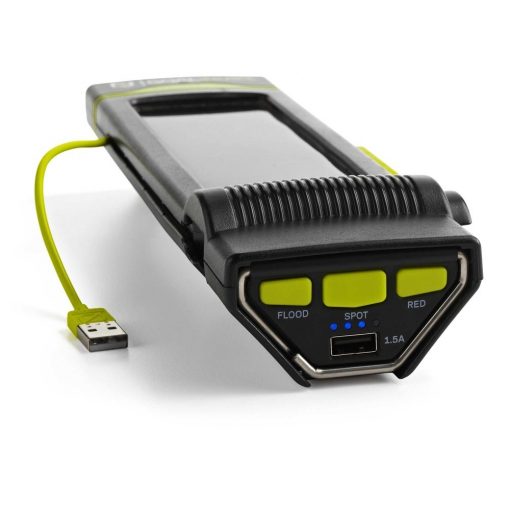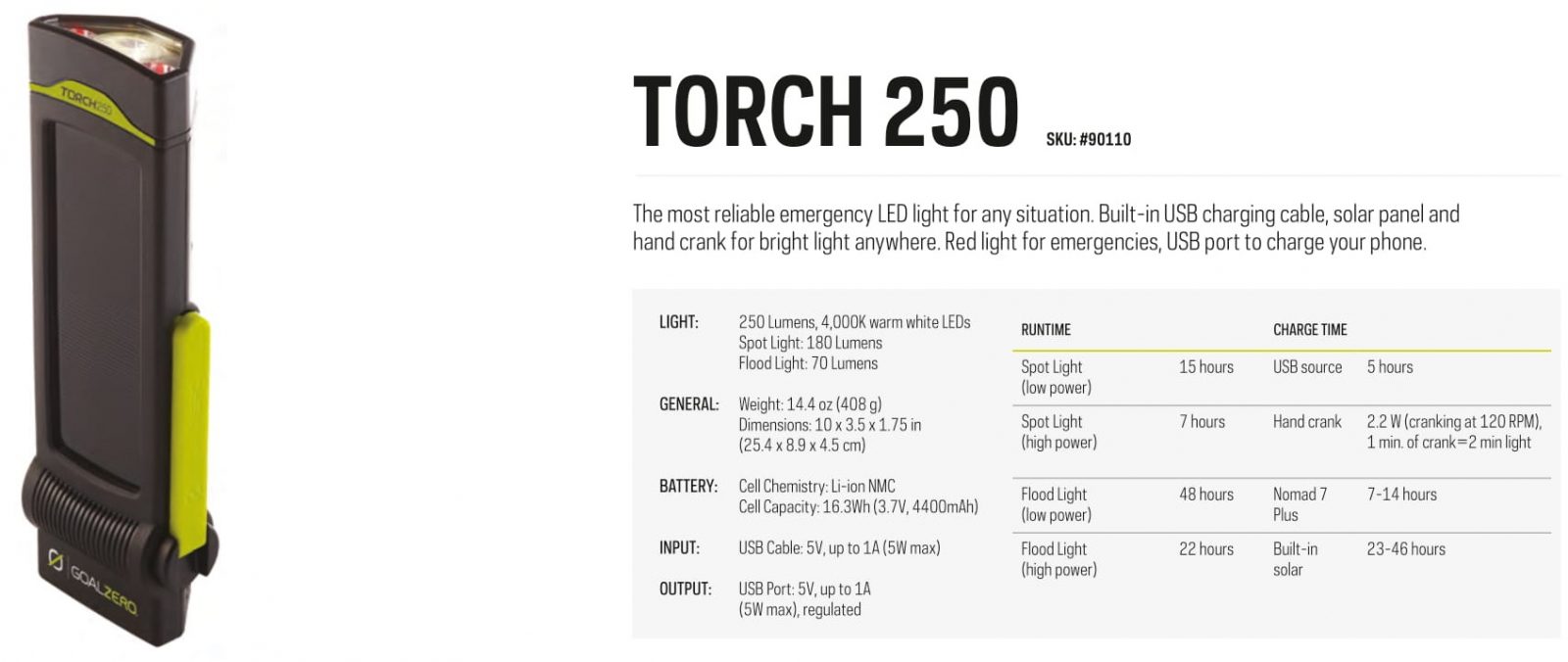 IMPORTANT NOTE : Warranty for this product is up to 12 months from the day a completed purchase has been made. An original receipt and packaging should be keep in a good condition to be able to apply for a warranty. Otherwise, your warranty will be reject and unfortunately cannot be claim.
No more offers for this product!
General Inquiries
There are no inquiries yet.