RM89.00 (-45%)
Estimate Delivery
3 - 7 Days
RM

0.98 Cashback
Medical First Aid Kit
Compare
Medical First Aid Kit (18 in 1) Features:
During day to day life, camping, hiking, outdoor activities- you might get injured accidentally. Your injuries can be treated instantly if you have this Medical First Aid Kit (18 in 1).
First aid kits are a must have for every home. First aid kits are necessary so that you can treat ailments and injuries that happen at home or outside. From the minor ailment to the more serious injury a first aid kit can help reduce the risk of infection or the severity of the injury. Another good place to have a first aid kit is when you go out with your family. You can store it in your vehicle so if something happens when you are out somewhere you can start treating the problem immediately.
Keep this product always with you and you will be able to treat yourself if you get any cut, injuries etc by any accident.
18 type of emergency items
Reliable quality
Smooth and durable
Case material: Nylon
Water-resistant
Prevents moisture of internal items
Items:
1. First aid kit hard case (1 PC)
2. Emergency blanket (1 PC)
3. Instant ice pack (1 PC)
4. PBT bandage (1 Roll)
5. Cleansing wipe pad (2 Packets)
6. Alcohol pad (10 Packets)
7. Stainless steel saber card (1 PC)
8. Sterile gauze pad (2 Packets)
9. Non-woven triangular bandage (1 Roll)
10. Small adhesive bandage (10 Packets)
11. Hand pressing flash light (1 PC)
12. First aid guide (1 PC)
13. Tourniquet (1 Roll)
14. Stainless steel tweezers (1 PC)
15. Aluminium alloy whistle (1 PC)
16. First aid tape roll (1 Roll)
17. Safety pin (5 PCS)
18. Stainless steel scissors (1 PC)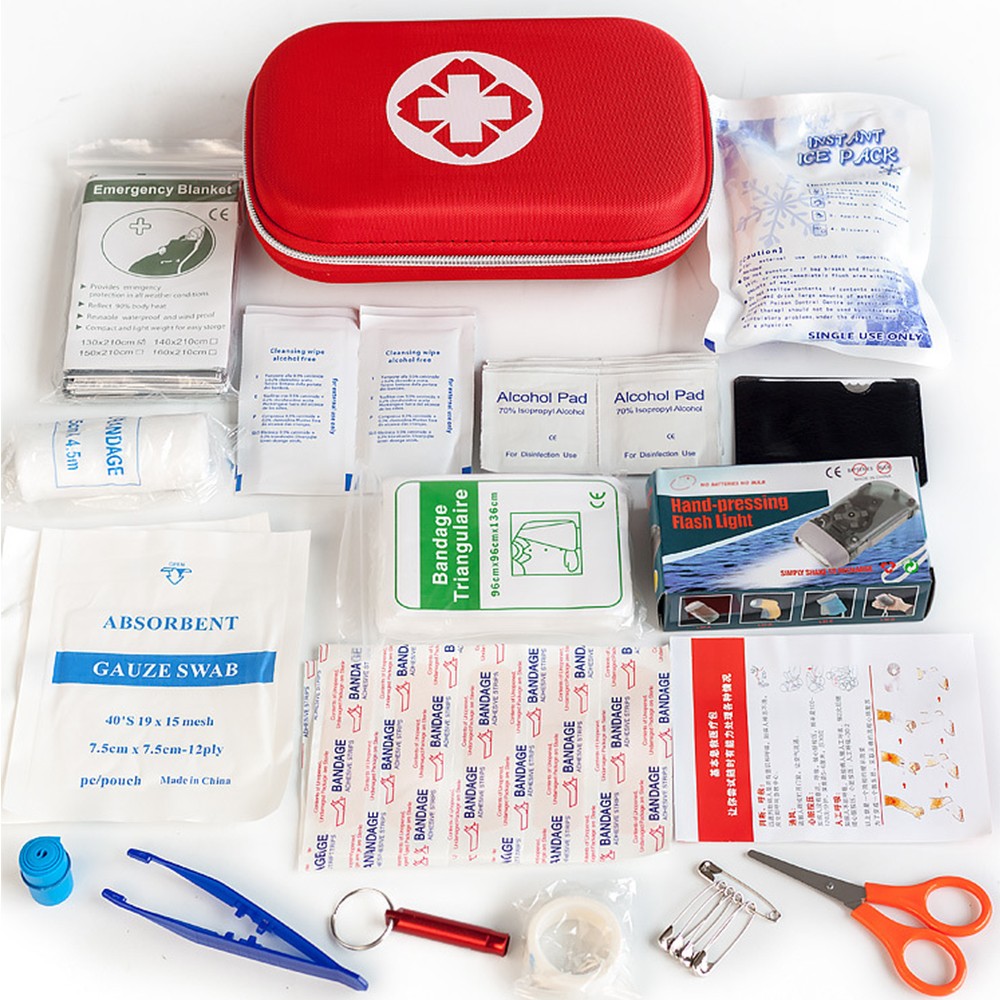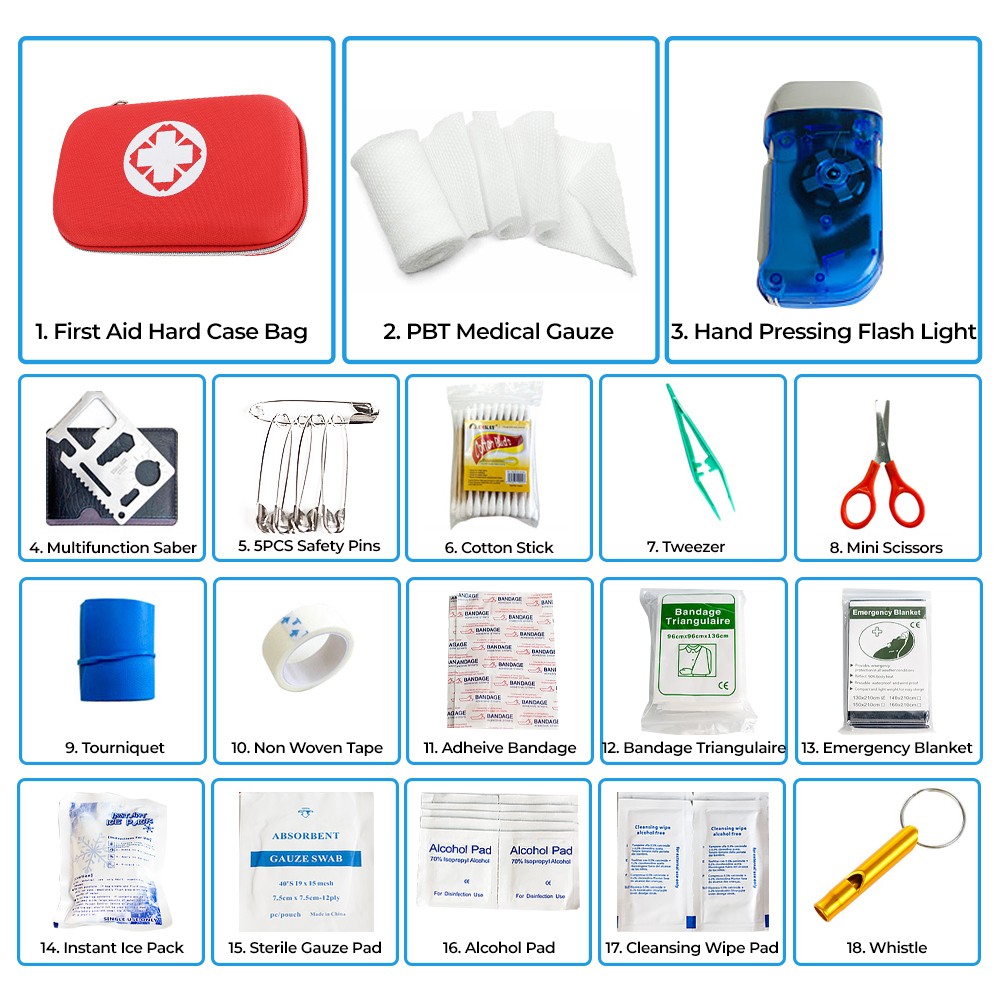 No more offers for this product!
General Inquiries
There are no inquiries yet.