VIROX Killing Germs Medical Wipes 50pcs
RM75.00 (-27%)
Estimate Delivery
3 - 7 Days
RM

1.10 Cashback
VIROX Killing Germs Medical Wipes 50pcs
Compare
Kills 99.999% germs instantly
Ideal for all healthcare professionals
Virox alcohol wipes are low-linting, strong and durable for everyday use
Designed for hard surface disinfecting and cleaning
Approved by Kementerian Kesihatan Malaysia
10x size larger compared to common Alcohol wipes
VIROX Killing Germs Medical Wipes  Features :
Ideal for all healthcare professionals who require an effective solution to their infection control needs
It enables an instant and efficient disinfection to a variety of washable hard surfaces such as tables, counter-tops, trolleys, computer and x-ray equipment and stainless steel worktops
Virox alcohol wipes are low-linting, strong and durable for everyday use as well as non-smearing so they do not streak hard surfaces
Formulated in Singapore Medical wipes mostly used by Hospital, clinics, childcare centres in Singapore Approved by Kementerian Kesihatan Malaysia
Designed for hard surface disinfecting and cleaning Kills 99.999% germs instantly (Tested according to Europoean standard BS EN 1040:2005) Discards after single use Effective against e.coli, and a diverse range of microorganisms
The professionals choice for infection control Ingredients Aqua, Isopropyl Alcohol 70% by volume Sheet Size: 150mm x 200mm
Disclaimer:
All product images shown are for illustration purposes only. Actual products may vary in term of size, type, brand, version, colour, and other relevant characteristics.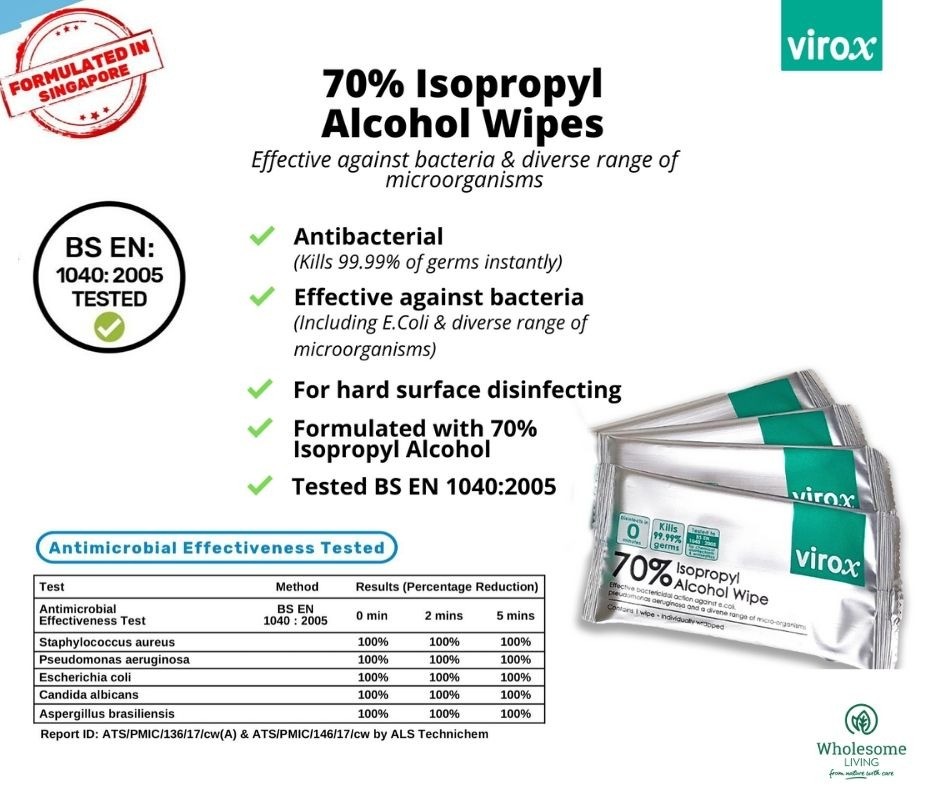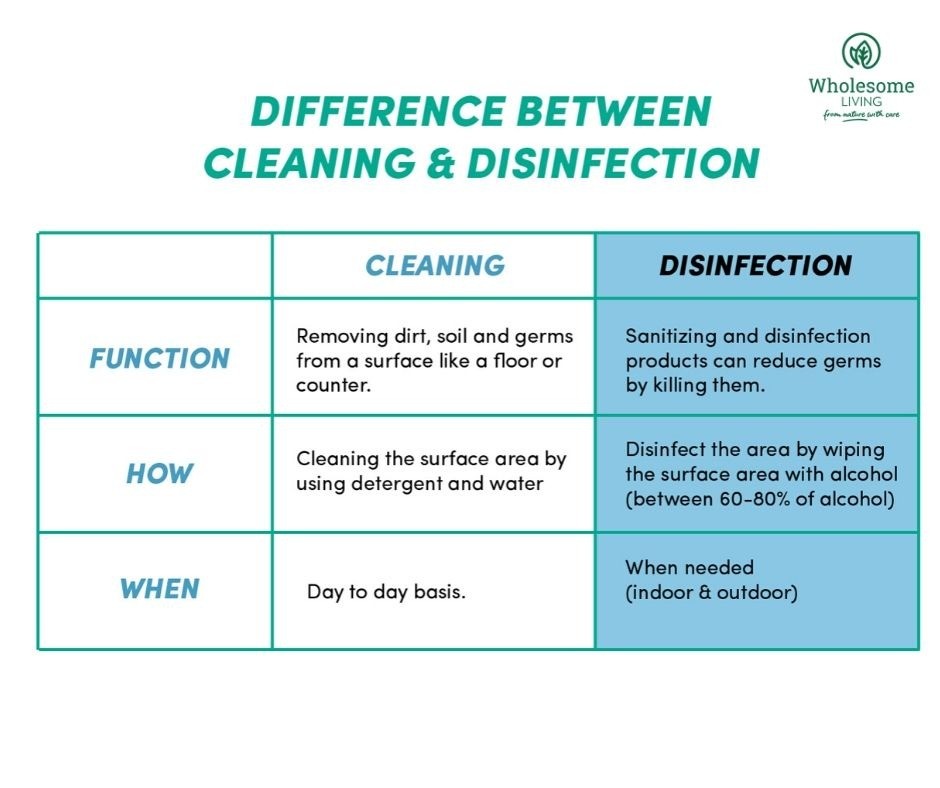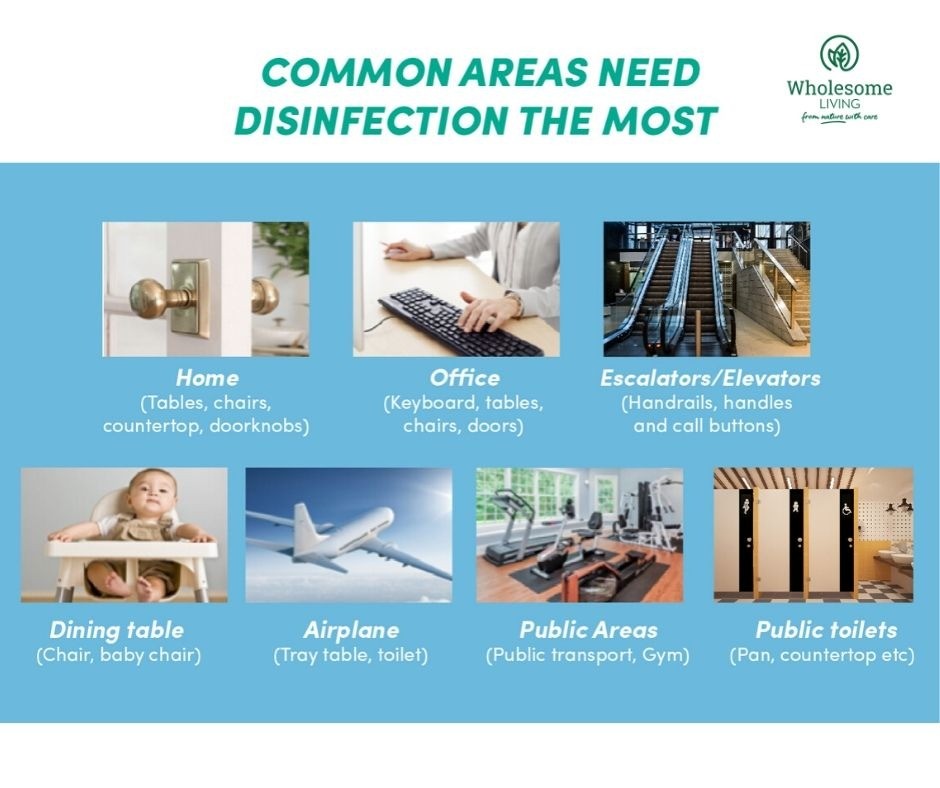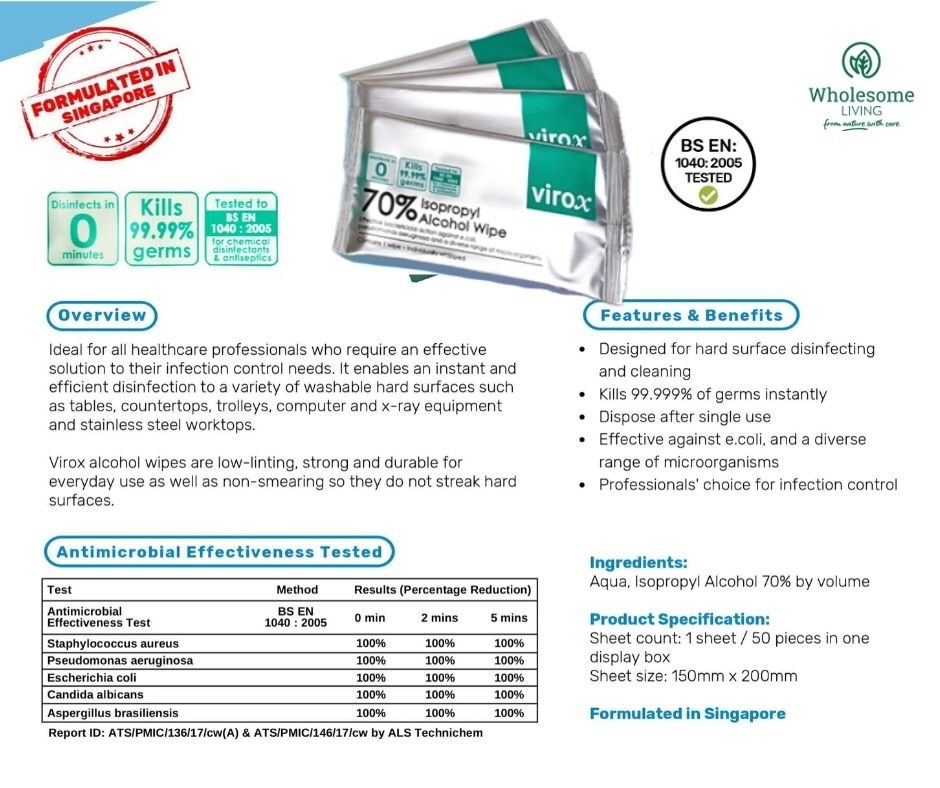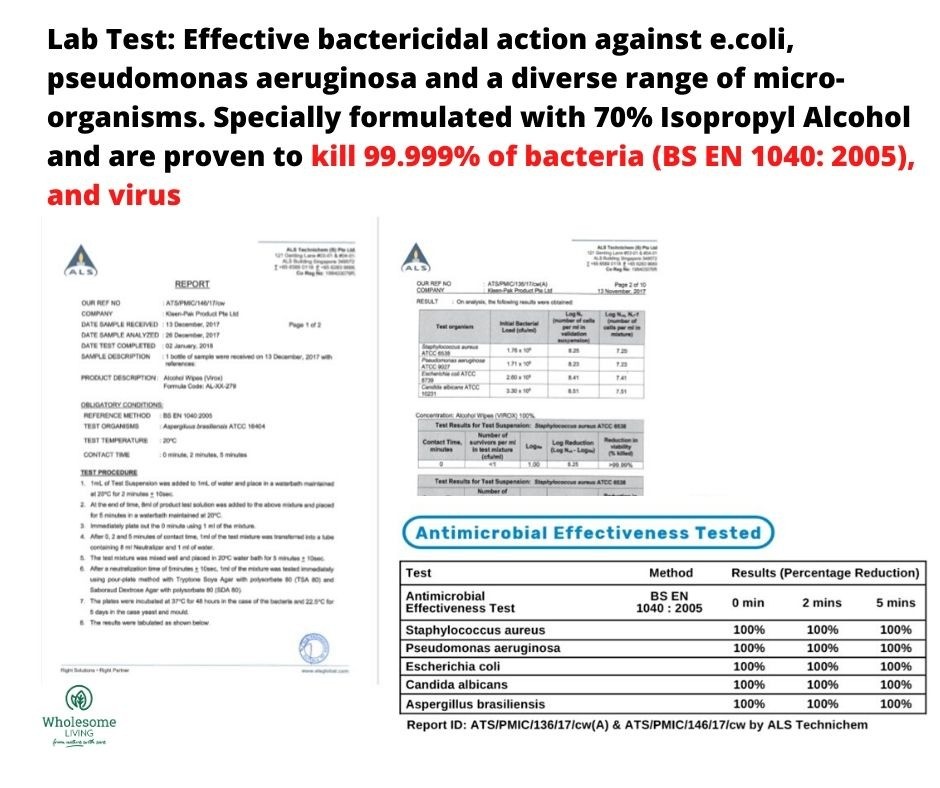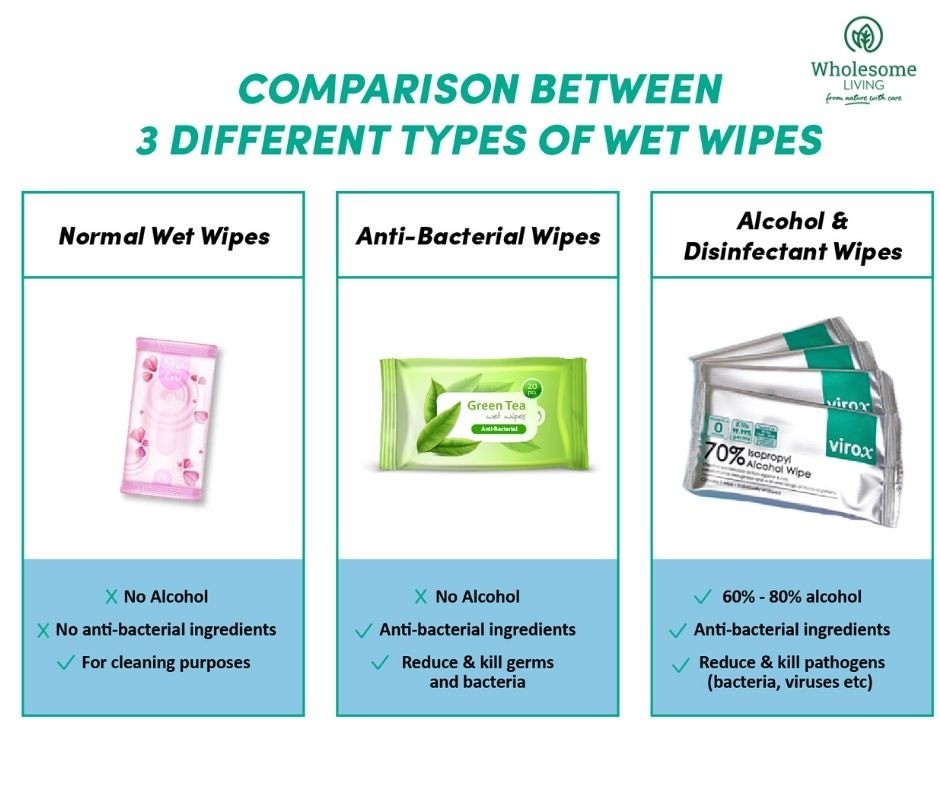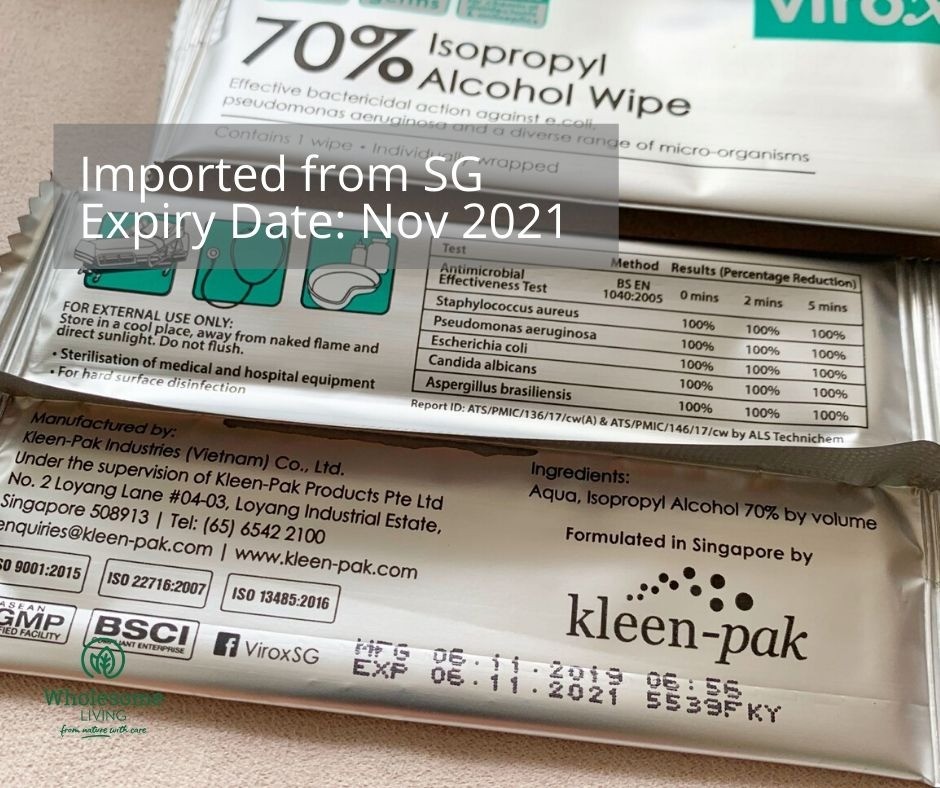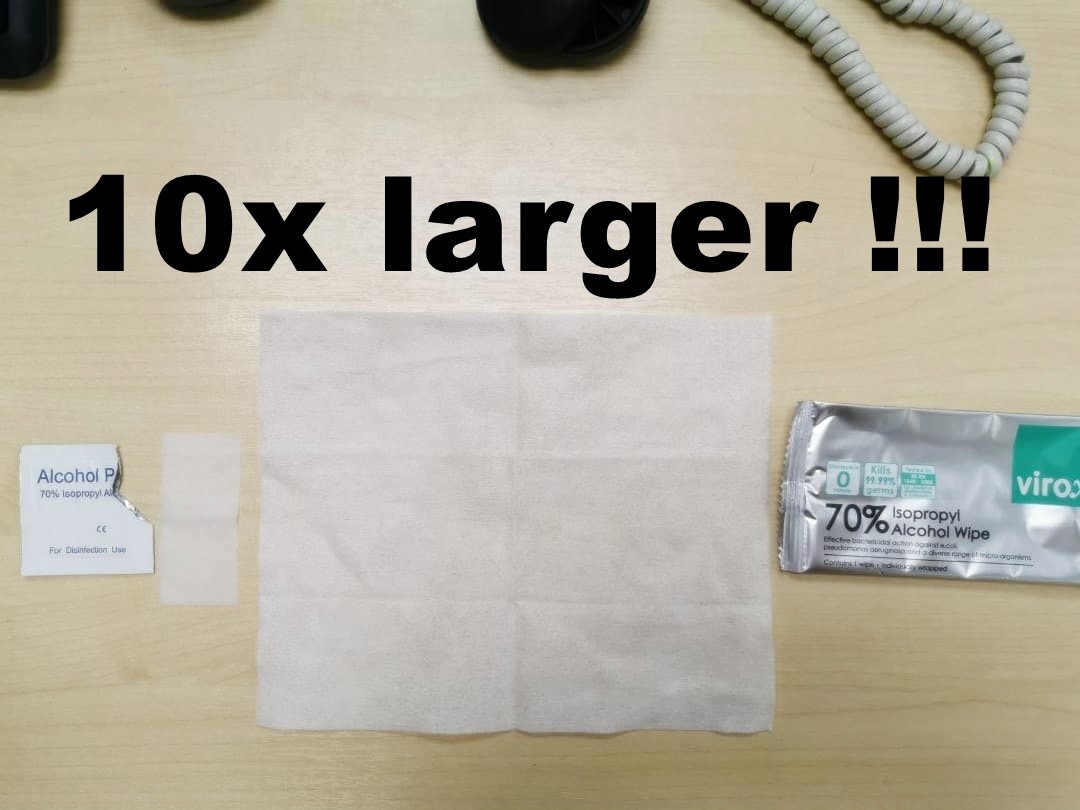 No more offers for this product!
General Inquiries
There are no inquiries yet.